HÜRRİYET NEWSPAPER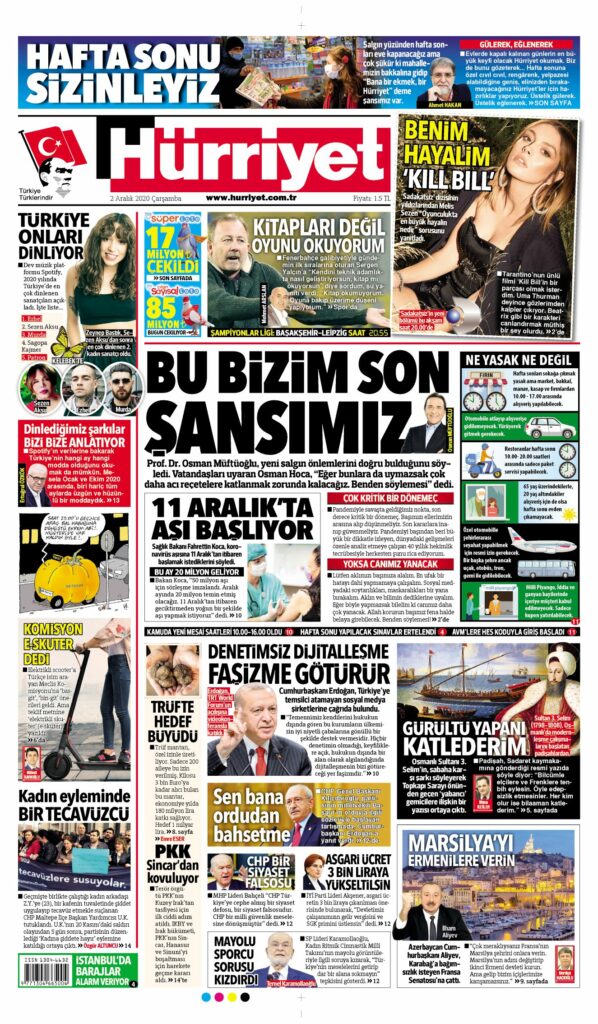 Since 1948 when it was incorporated, the Newspaper Hürriyet has been continuing on its path in journalism as the leading organization
of Turkish media. What lies behind this success is an accurate, reliable and impartial journalism understanding maintained within the
framework of universal media principles.
Hürriyet draws its power of setting the agenda, from its news covering every aspect of life from economy to policy and from magazine to
sports, and from its efficient writer staff.
Having been always among the leaders of innovations and modern initiatives in Turkish media, Hürriyet has carried its power in printed
media also to the digital platform with the development of technology, and taken the lead there as well. Thanks to hürriyet.com.tr which is in
publication for more than 20 years, reliable news reach out to millions of people far more rapidly.
News produced by Hürriyet's staff can be viewed 7 days a week and 24 hours a day through the newspaper, hürriyet.com.tr, and social
media. Thus, readers who do not want to get lost in the 'news pollution' in the Internet environment consider Hürriyet as the safest
harbor. Likewise, based on this reality,
advertisers also prefer Hürriyet to reach their target audience.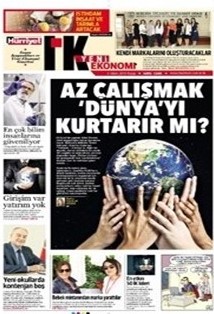 HÜRRİYET İK & YENİ EKONOMİ

Hürriyet İK, the one and only human resources newspaper of Turkey, which has been distributed every Sunday together with the Turkey
edition of the Newspaper Hürriyet for 25 years, has become the name of change in the new world order where large amount of initiatives are
talked about and technology is brought to the forefront. The developing new world dynamics and the transformation that economy has
experienced together with digital innovations, have lead to a great change in Hürriyet İK, the one and only human resources newspaper of
Turkey. The newspaper distributed on Sundays and which was modernized with the name of "Hürriyet İK & Yeni Ekonomi", has started
to set the agenda with its significant content in relation to human resources and new economy. The newspaper "Hürriyet İK & Yeni
Ekonomi" continued its publication life until June 2020.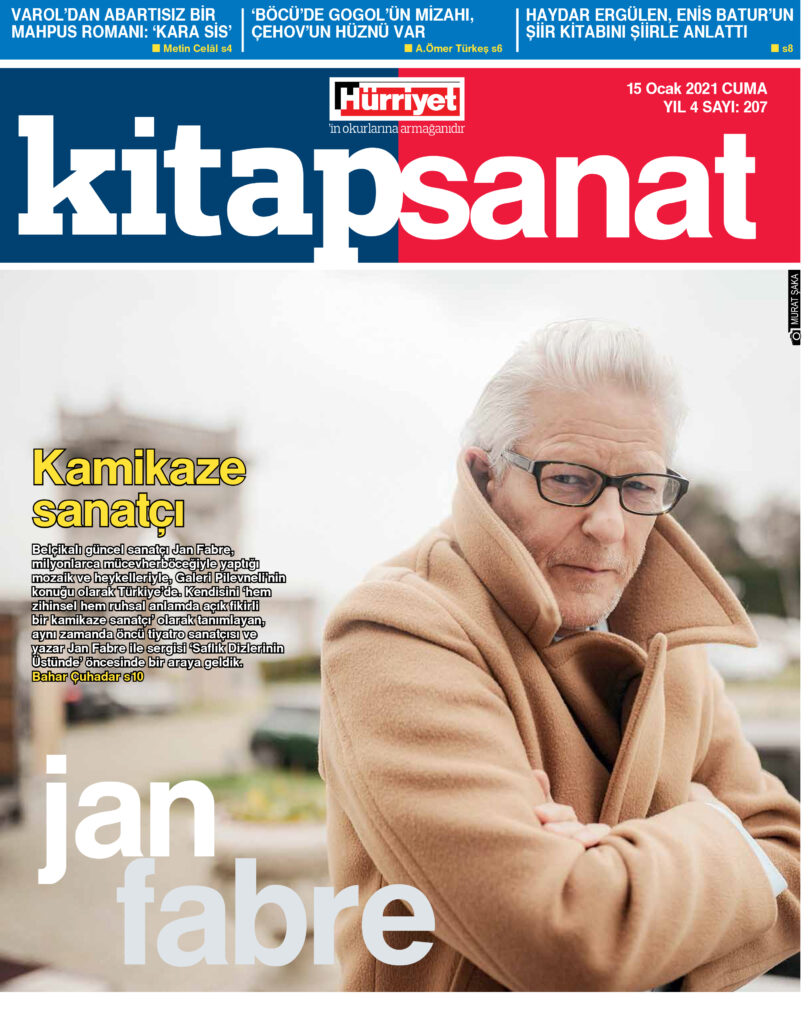 HÜRRİYET KİTAP SANAT

Hürriyet Kitap Sanat unites with its readers every week since February 3,2017, with its content feeling the pulse of the literature and art world.
Hürriyet Kitap Sanat, which introduces and evaluates new books and thelatest works of art of the literature world every Friday, and the content ofwhich extends to every sphere of art and creativity from music to theater,
painting and sculpture, and from photography to architecture, hasbecome a source followed both by the readers and big names that
influence the world of literature and art from the first day it was launched.Articles of literature, jazz, classical music, plastic arts, architecture,
cinema and theater carry the signatures of names who are experts in theirarea such as Doğan Hızlan, A.Ömer Türkeş, Metin Celâl, Haydar Ergülen,Ömer Erdem, Ayşegül Sönmez, Uğur Vardan, Hasan Bülent Kahraman,Elif Türkölmez, Efnan Atmaca, Murat Özer, Yücel Kayıran, Murat Meriç,Burcu Pelvanoğlu, Eda Solmaz, Elvin Vural, İhsan Yılmaz, Bahar Çuhadar and Erkan Aktuğ. By introducing to its readers all the colors of
the world of art ranging from newly published books to exhibitions, theaterplays and concerts, with the commentaries of the competent names, ithas proven its unrivaled position in a short time The most significantvalues behind the success of Hürriyet Kitap Sanat, are the trust placed in
the content created by its editorial offices, its rich content, and the fact that the news/advertisement ratio is kept at an optimum level. The
contribution made by it to the prestige of the newspaper from this aspectis also supported by the level of circulation achieved throughout Turkey.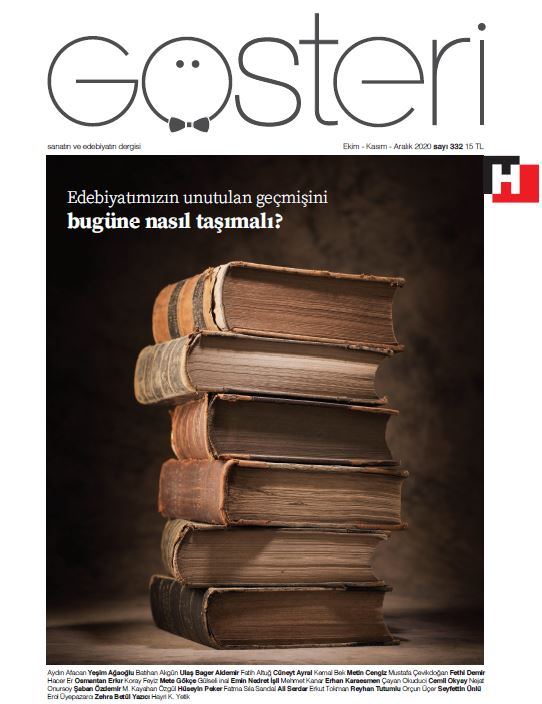 THE MAGAZINE HÜRRİYET GÖSTERİ

Hürriyet Gösteri is an art/literature magazine which has beenpublishing the newest and most powerful literature/art types for
more than 40 years. With the files it prepares, it is a reference magazine of history of literature/art from past to today.
Seeking upon what is up-to-date, it produces files with the contributions of persons, experts, authors and academicians who
are well-known in this area.
One of the most significant principles of the publication policy of Hürriyet Gösteri, is to carry the modern-day over to the future. In
addition, it is a concept which has been implemented by the magazine from its first day, to make every generation heard and to
communicate to readers the works of both the old masters and new talents.
The purpose of the magazine, Chief Editor of which is Doğan Hızlan, is to estimate with an aesthetic integrity both today's
readers and the readers of the future.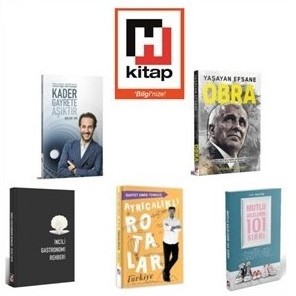 HÜRRİYET KİTAP

Having uninterruptedly met the need of Turkey for daily political and social news from 1948 up until today, the Newspaper Hürriyet is continuing to communicate to large masses its existing archive power and communication
channels with its Hürriyet Kitap project. In this context, Hürriyet Kitap makes a difference with the social responsibility projects generated by it and with its digital identity, by seriously
contributing to Turkish people in reading books, using the information and in its social development.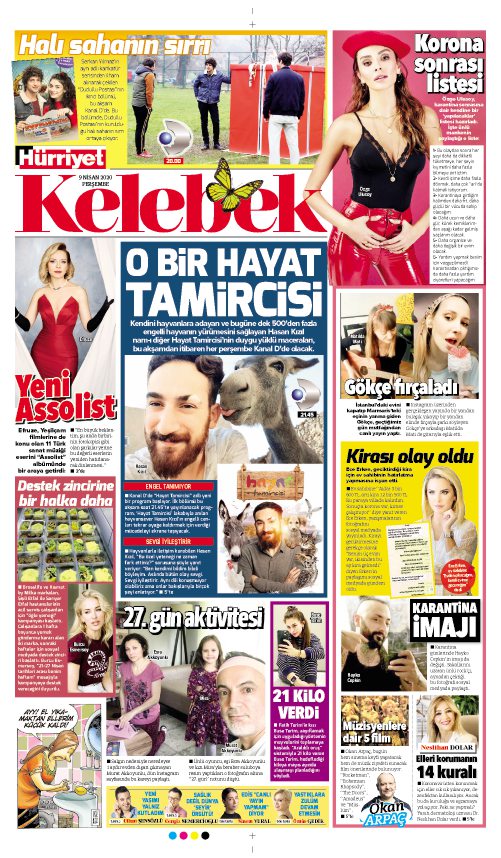 HÜRRİYET KELEBEK

"Kelebek", a magazine and life newspaper, introduces to its readers various contents which will move them away from the stress of daily life and color up their life. Having an editorial team
consisting of writers such as Güzin Abla, Savaş Özbey, Onur Baştürk, Ömür Gedik, Orkun Ün and Cihan Şensözlü, Kelebek provides its readers with the most up-to-date news on a wide range
of issues from magazine to fashion, and from night life to the television world.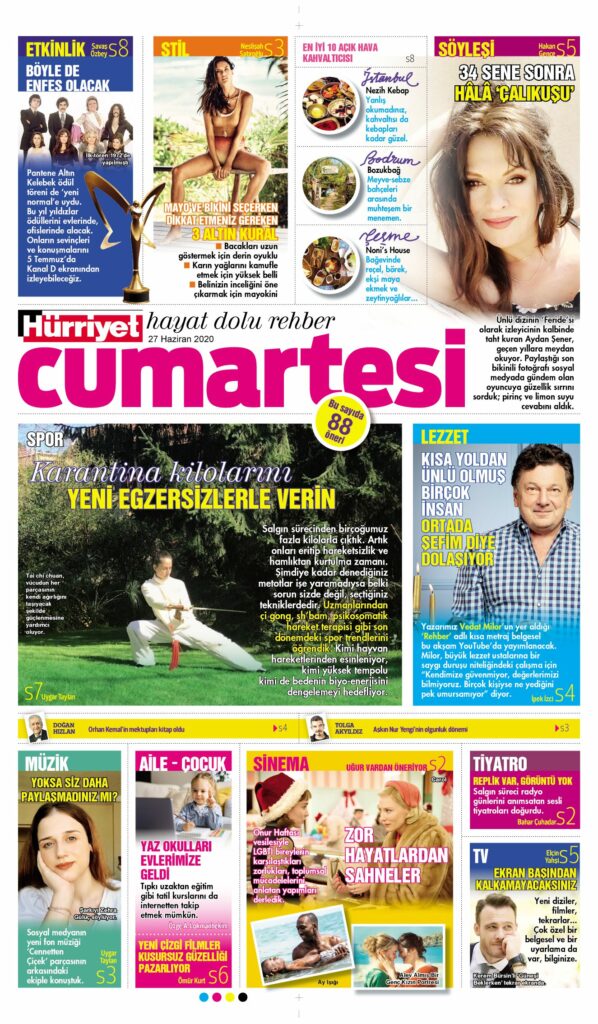 HÜRRİYET CUMARTESİ

Saturday is a day when people make plans with their family, children and friends, go shopping, attend courses, attend cultural and art
activities, eat out and participate in the city life. Hürriyet Cumartesi guides its readers with names who are experts in their area, such as
Uğur Vardan, Savaş Özbey, Tolga Akyıldız, Bahar Çuhadar and Neslişah Şatıroğlu and with its experienced staff of reporters. It is published as an agenda of culture and art, shopping and events, from cinema to music, from theater to books, from style to art, and from the activities that can be carried out with children to meal
proposals. However, we have locked ourselves in the house last year due to the pandemic. For this reason, Hürriyet Cumartesi largely included during the pandemic those things that can be made with the whole family to spend time at home and entertaining and developing activities and proposals, and came to the forefront with
recipes and nutrition and exercise proposals. At the same time, it obtained from experts and shared with its readers many suggestions
which are important for physical and mental health. As a result, Hürriyet Cumartesi provides guidance both in city life and at home,
with its proposals from experts, "best" lists, special conversations and writers as well as its dynamic design, and colors up the
weekends.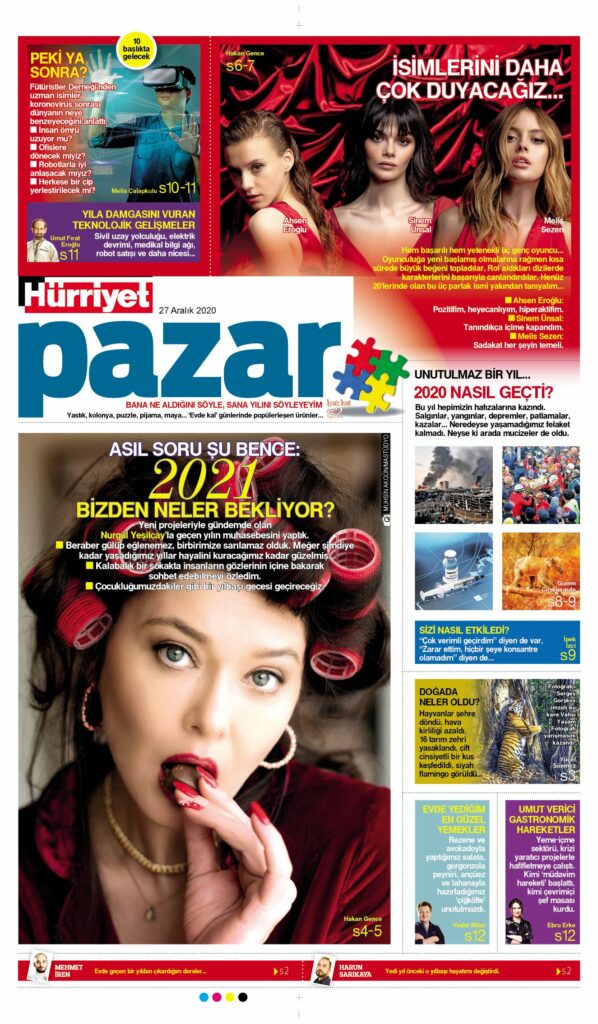 HÜRRİYET PAZAR

Hürriyet Pazar is one of the first things to come to mind on Sundays together with breakfast. In addition to the files and polemics setting
the agenda, making its analysis and explaining its background as well as conversations with the renowned names of the world and Turkey,
it comes to the forefront in those subjects such as humor, nature, women's rights and disability rights, and ensures that you can spend
a really joyous Sunday with its lifestyle articles. Specific to the pandemic, interviews with healthcare professionals and informative
and discussion articles in relation to coronavirus find a wide place in Hürriyet Pazar, which is increasing the number of its readers every
passing day. Being one of the significant references in the area of gastronomy with its writers such as Vedat Milor and Ebru Erke and its
topics and conversations that it prepares in relation to the cuisine culture, Hürriyet Pazar provides information in the area of health with
our worldwide renowned name Dr. Mehmet Öz, and hosts the most famous names of Turkey with Hakan Gence's conversations. Being
one of the most prestigious brands of Turkey, Hürriyet Pazar ensures continuation of the habit of reading newspaper on Sundays, with its
content which is talked about for the whole week.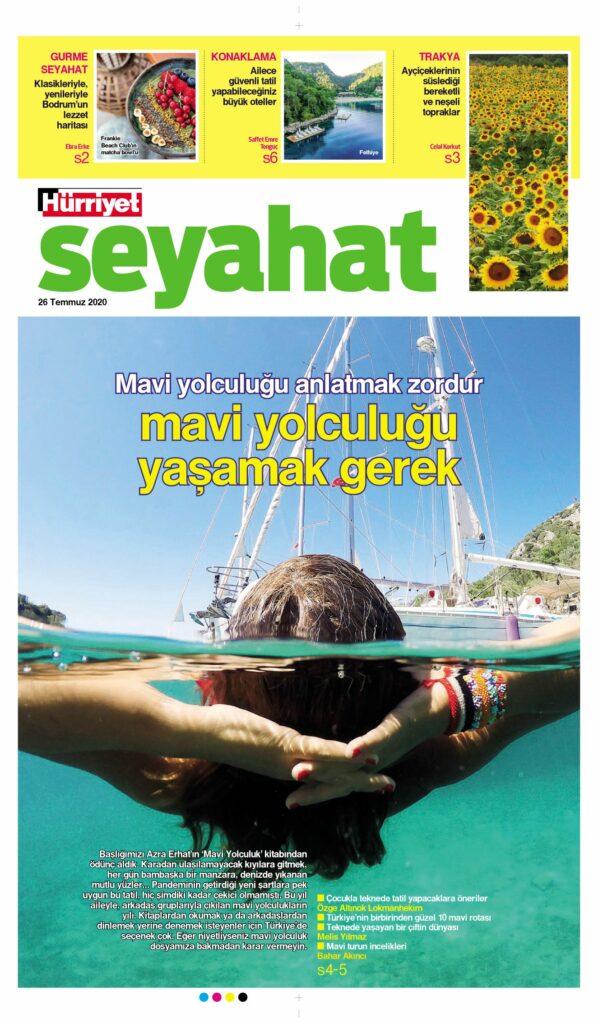 HÜRRİYET SEYAHAT

Hürriyet Seyahat, which provides a guide on travel trends and culture, makes you dream about these, and presents the best locations and most
suitable recommendations to realize these dreams, creates a desire in its readers to explore the world. Having reached its readers every Sunday since 2011, the newspaper recommends new routes from within the country and from abroad, informs its readers of the opportunities in tourism sector, and contains global trends. Readers of Hürriyet Seyahat view a
city or a country from a different eye with the suggestions of writers who are experts in their area, such as Saffet Emre Tonguç and Ebru Erke, and they experience the flavors of the world merely by reading. Hürriyet Seyahat, which has an active presence also on the Internet and social
media with its content, leads the way for travelers of every age with its 'best of' selections suggested by experts. And it takes those who stay
home on a world tour from their couch.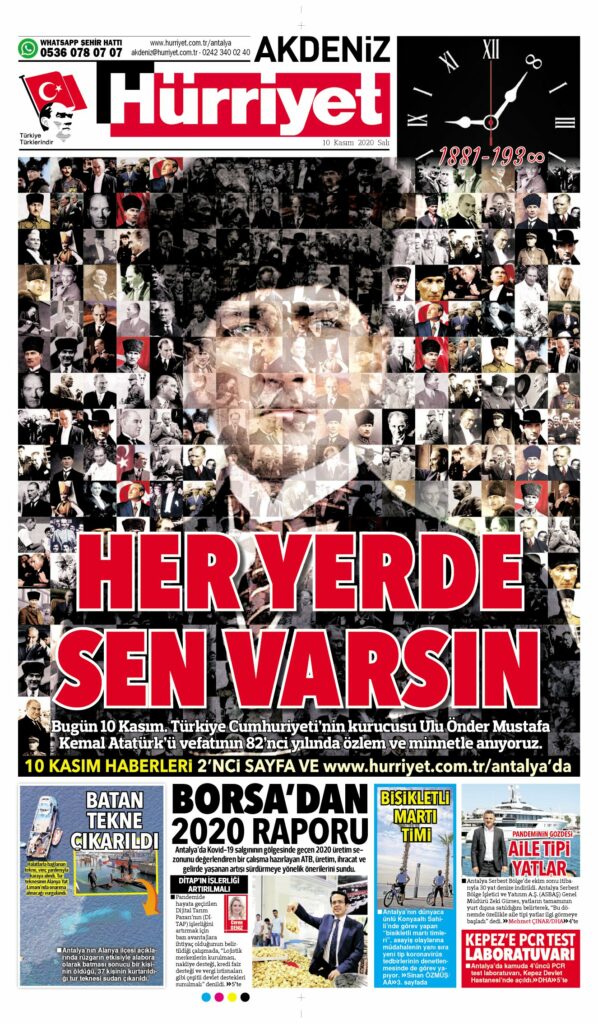 HÜRRİYET AKDENİZ

Hürriyet Akdeniz has been the Leader of the Region this year as well. With its distribution area of Antalya, Burdur and Isparta, Hürriyet Akdeniz continues to renew its content according to the
developments in the media sector. In 2020, "Hürriyet Akdeniz Editor's Table" again hosted the leading names of the city. In addition, with the special news/interviews prepared by our
experienced reporters and editors aimed at the coronavirus period, it both communicated quick and correct information and assisted in the awareness of society. Again, news prepared in
the areas of tourism and environment changed the agenda of Turkey. By concentrating on the news specific to Burdur and Isparta in 2020, the characteristics of Hürriyet Akdeniz to be a
'regional newspaper' was brought into the forefront. Special page designs prepared for special days, have become one of those things which are mostly spoken about in social media. In
2020, Hürriyet Akdeniz was granted an award by Antalya Association of Journalists (AGC) in the area of Tourism, and the winner of the media award of 'Those Who Added Importance to
the City', which was granted by the Antalya Chamber of Commerce and Industry (ATSO), was again Hürriyet Akdeniz.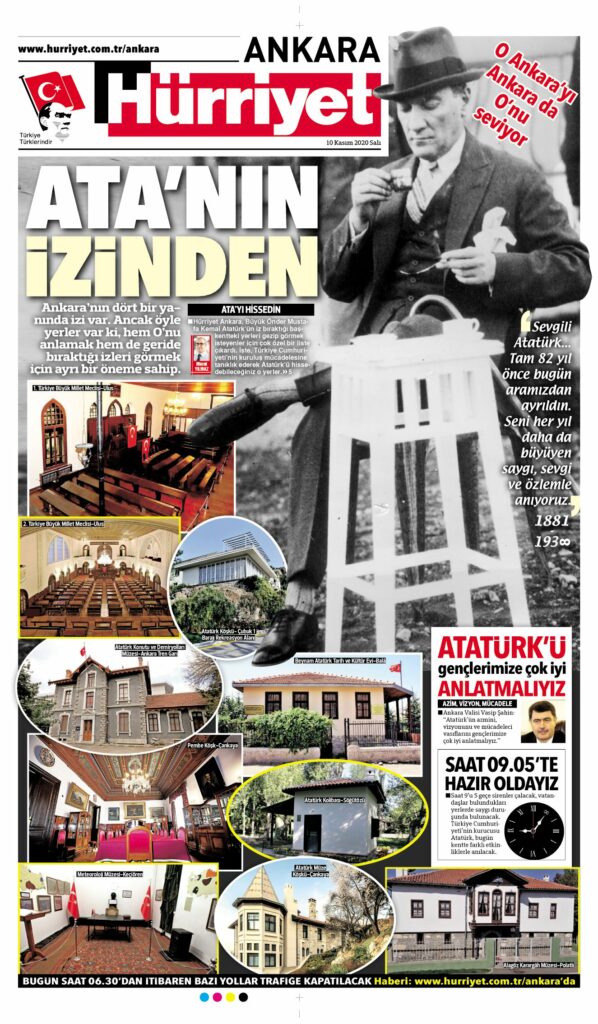 HÜRRİYET ANKARA

Having started to be published on March 31, 2006 with to motto of "The Newspaper Which Lives its City", Hürriyet Ankara took the
pulse of capital city Ankara last year again, both with its newspaper and from the website www.hurriyet.com.tr/ankara . Having provided its readers with the truest news from the moment when the first case was seen in the capital city in the coronavirus pandemic, Hürriyet Ankara built a bridge between local managements and people of Ankara, especially in the period when
people stayed at home. While the article series of "City Table" where Mayors appeared as a guest, became a current issue, the column of readers titled "Reader Writes Here", prepared by the
messages sent by readers to Hürriyet Ankara WhatsApp City Line and mail address, has become an example of pioneering city
journalism.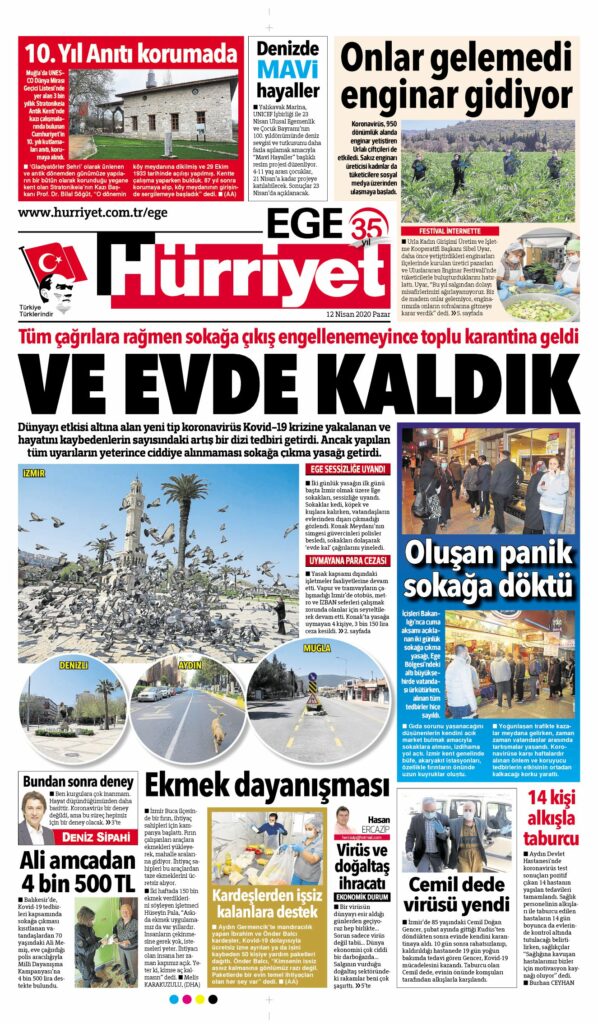 HÜRRİYET EGE

Hürriyet Ege started its publication life on October 2, 1985. Hürriyet Ege has also left a mark in history as the first regional newspaper published nationally. Being published on every weekday in a broad geography extending from Çanakkale to Antalya, Hürriyet Ege continues to be the voice, ear, and spokesperson of 20 million people living in Aegean Region. Having a broad staff of writers who are known well by people of
the region, Hürriyet Ege attracts the attention of the readers also with its thematic supplements on many issues ranging from economy to sports.
Hürriyet Ege is prepared by an experienced editorial staff at the head office in Izmir Alsancak.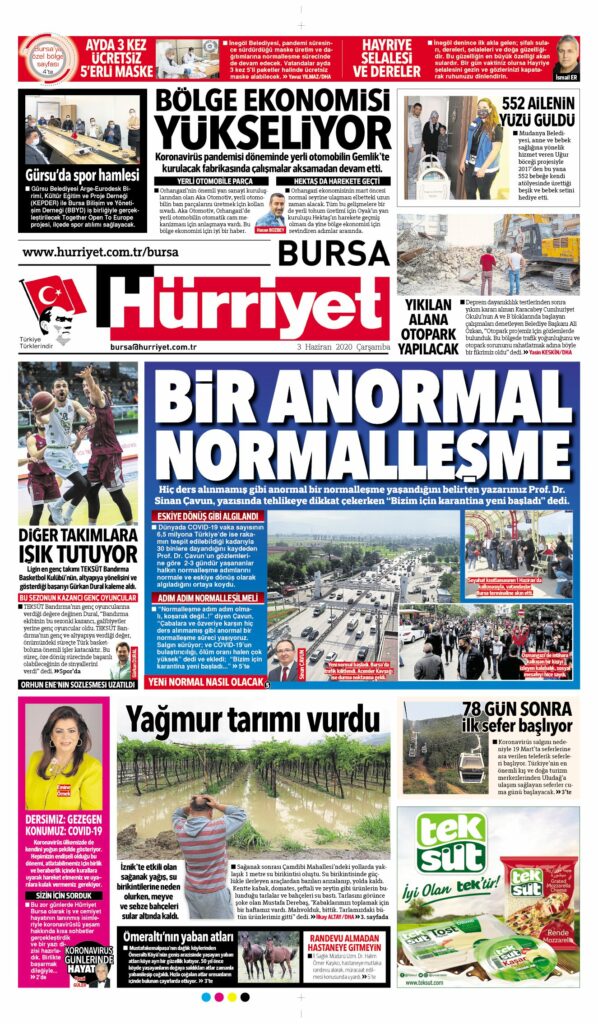 HÜRRİYET BURSA

Having started to be published on April 19, 2004, Hürriyet Bursa has undergone a revision 7 years after it has started its publication life, and
became more of a local regional newspaper specific to Bursa. It is distributed in Bursa, Bandırma and Susurluk. With its resources being
based in the Bursa region, pages of Health, Education, PET, Districts, Yalova, Football Council, Bandırma and Maritime, Culture and Art, Gastronomy and Magazine in Business have been launched in the newspaper. In 2019, a long-running article series was started on the
innovative HR practices of the leading companies of Bursa. In 2020, conversations were made for 4 months with the leading names of Bursa
in relation to the Covid-19 pandemic, and opinion leaders were brought together with people of Bursa. In addition thereto, article series in relation
to economy, environment and the New Normal period were prepared.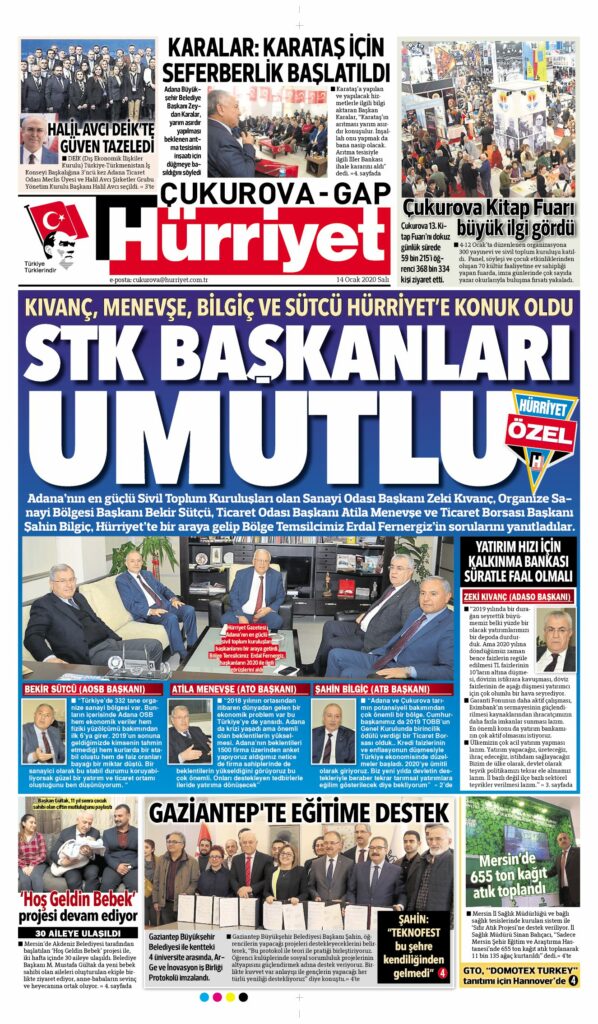 HÜRRİYET ÇUKUROVA-GAP

Hürriyet Çukurova started to be published on October 29, 1989, and entered its 32nd year with its ups and downs. Having been the leading
and only newspaper of the region, Hürriyet Çukurova GAP will continue to be the voice of its reasons hereinafter, like in previous years. As it
always has been, Hürriyet Çukurova GAP will continue to give a back to art, artists, sports, sportspersons, teachers, students, briefly to the
people. Being distributed in 25 provinces from Anamur to Van, Hürriyet Çukurova-GAP is the voice of the region.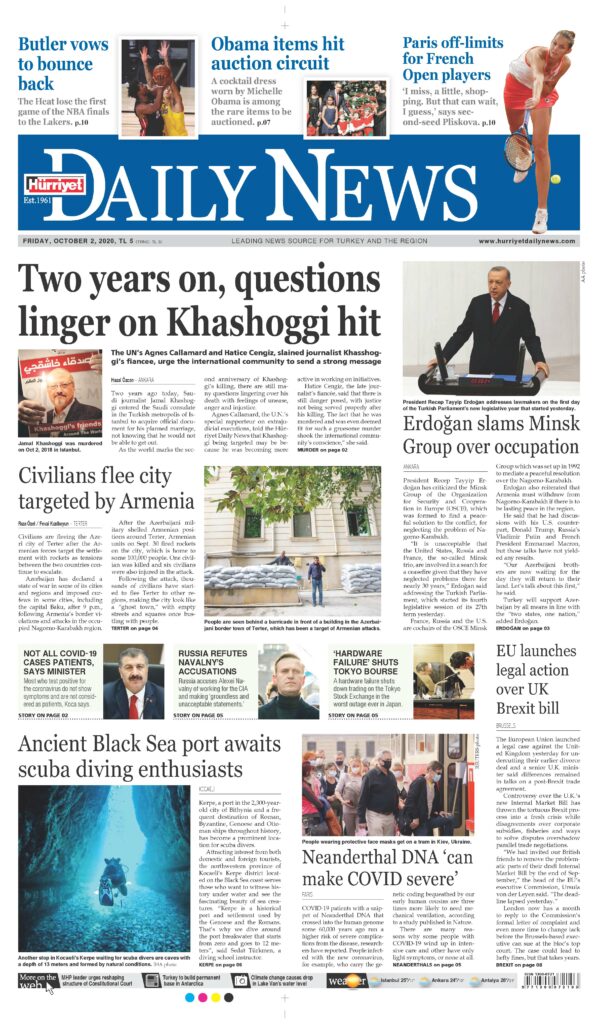 HÜRRİYET DAILY NEWS

Having celebrated its 60th anniversary in 2021, Hürriyet Daily News continues to be the "window to the world" of Demirören Medya Holding with its characteristics of being the earliest and most efficient English publication of Turkey.
Having communicated to foreign readers the developments in the agenda of Turkey and the region for 60 years with its journalism of
international standards, Hürriyet Daily News continued to communicate the developments which occurred in 2020 in the fastest and most efficient manner. The COVID-19 pandemic which deeply impacted the whole world forced the international working models to a radical change, and a significant part of the media tended towards remote teleworking.
Hürriyet Daily News rapidly adapted itself to the new system thanks to coordination of technical departments and journalists.
Hürriyet Daily News continued to be the most important news source in this period for the diplomats, resident foreigners and international
business world representatives in Turkey. In the same period, the website Hurriyetdailynews.com reached a monthly average of more
than one million international readers. The reader profile of the website constitutes a significant potential to get a slice of the international advertising cake.
The six countries where Hürriyet Daily News was most followed-up digitally in 2020, are as follows:
 USA (28.9%)
 United Kingdom (13.4%)
 Turkey (7.5%)
 India (6.6%)
 Canada (5%)
 Australia (4.2%)
The social, political and economic developments that occurred in 2020, and the COVID-19 pandemic which impacted the whole world, have once again brought into the forefront the impact of Hürriyet Daily News to communicate to the world the developments in Turkey and in the region and the growth potential of this journalism in the digital era.
NEW FACES, NEW COLUMNS

The Gastronomy columns of "Hürriyet is Writing and Problems are Being Solved", "Football Council" and "Magazine in Business", which do not require an additional cost in regions, have continued. In addition, the weekly page titled "You are the Recipe", where both amateur and professional chefs share their recipes together with their story, was prepared in cooperation with Bursa Gastronomy Tourism Association. Thanks to the conversations which were made
for 4 months with the leading faces of Bursa with regard to the pandemic period under the title of 'Covid-19 and New Normal', opinion leaders of the city were brought together with the readers.
PRIVATE SECTOR NEWSPAPERS

In addition, Education, Construction and Economy pages and pages dedicated to special days with the titles such as Valentine's Day or Christmas, etc. are prepared in regions. They are published as a separate supplement depending upon purchasing advertisings.
OTHER REGIONAL NEWSPAPERS

Apart from daily regional newspapers, monthly special newspapers are prepared in the Black Sea and Kayseri depending upon purchasing advertisings. Again, the newspaper Bodrum is prepared in the Aegean region, which is regularly published weekly. The newspapers of these regions are prepared and made ready for printing in the region in all aspects. Special separate supplements are also being published in Bursa, the Mediterranean region and Adana for the different cities in the region, in coordination with advertisements.